Museum
New Exhibit

Opening May 29, 2023
"19th Century Boylston"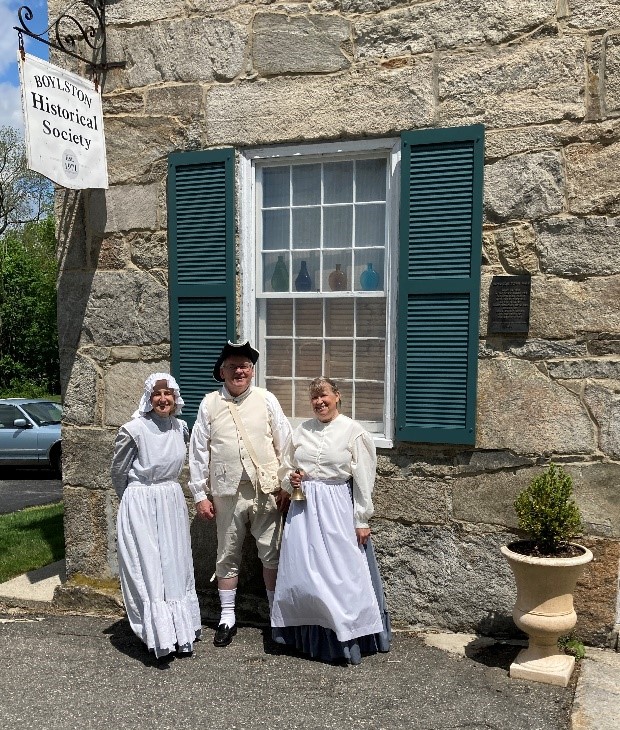 ---------------------------------------
THE BUILDING:
Built in 1830 with proceeds from a grant by Ward Nicholas Boylston, the Historic Town Hall is maintained and operated by the Boylston Historical Commission on behalf of the townspeople of Boylston. It is one of the oldest Town Halls in constant use in the Commonwealth of Massachusetts. The Historic Town Hall is utilized by the Boylston Historical Commission, Hillside Restoration Group, as well are serving as the Home of the Boylston Historical Society and Museum. The cornerstone was laid on 21 August 1830. The building is made of granite and has a bell tower complete with bell, which is rung on special holidays. The downstairs contains the Fuller Research Library, a work area and rest rooms. The basement contains a walk-in vault. The second floor which contains a large hall with original stage, serves as a meeting place for the townspeople, with ample room for lectures, presentations and celebrations. Additionally, it houses our museum which hosts rotating exhibits of Boylston's artifacts. The overhanging balcony houses our extensive Clothing Collection. 

The Museum has many displays that change often. Please come by to see the 19th Century Boylston Exhibition being released on May 29th! Also visit our Facebook page for more pictures!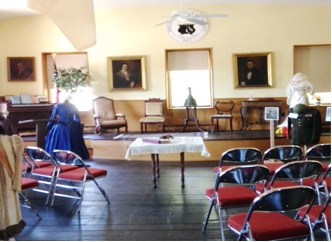 The Museum Stage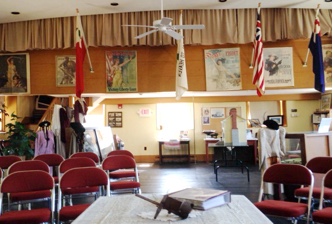 Back of the Museum